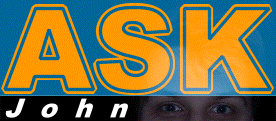 CLOSED because I am very busy at this moment. The answers are still on-line, but you can't ask me questions at this moment. When I've more time available I am going to write some small tutorials
Recommended links

WHY this service? Well, I like to help people with "the craft". Besides I can learn from your questions. After reading my posting statistics in a Dutch newsgroup I decided to move my helping hand to the WWW. This way my answers stay on line and are available to anyone with the same kind of questions.

PROFESSIONAL consultancy and software development is available through my company Castle Amber.




Recent MexIT entries: HOW does it work? Go to the Ask a Question page select a topic and enter your question. Small questions will be replied by email so don't forget to enter a valid email address.

Make sure that you've checked the answers and the FAQs before you Ask a Question.

WHERE can I find the answer? When I consider the answer useful for many people I add it to a web page and you can read it here. Small questions will be replied by email. When I can't answer your question I try to give you pointers so you can continue your search.

TOPICS and answers
Note: Java is not the same as JavaScript. I don't use JavaScript so I can't help you with questions regarding this language.